Details

Last Updated: 15 June 2016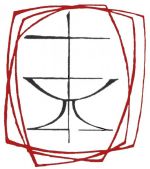 Regular worship in Czech language (the printed liturgy and texts in English and German are available)
Sunday 10 a.m
Wednesday 12 a.m. (noon)
The Czechoslovak Hussite Church administers the seven sacraments.
Baptism:
The sacrament of saptism is the first step in a lifelong journey of commitment and discipleship. Whether we are baptized as infants or adults, baptism is the church's way of celebrating and enacting the embrace of God.
Eucharist:
We believe the eucharist nourish us spirituály. Where two or three people meet in His name, there the Jesus Christ is present among them. The Czechoslovak Hussite Church profess the comunion under both kinds.
Penance – reconciliation:
The sacrament of penance is an imporant step in your christian journey. It is a moment to think about our life, about possible trespasses etc. We all are called to forgive others and also ourselves.
Confirmation:
Confirmation is a sacrament of mature Christian commitment and a deepening of baptismal gifts. It is most often associated with the gifts of the Holy Spirit.
Marriage – Blessing:
The fiancées (at least one of the couple is baptised) can ask for sacramental marriage, usually the couples komplete the pastoral consultations before the ceremony. (Bleesings – if you are not baptised or you already had a civil marriage you can ask for a blessing of your marriage.)
Ordination:
In the sarcament of ordination, the priest (man or woman) is ordained during a special ceremony. The priest are called to proclím the Gospel and serve the Eucharist…
Anointing of the sick:
It is a ritual of healing, in sense of bringing a relief for sick people and their support.